The Dominican Republic is the ideal place for a family summer vacation. With a variety of fun, family-friendly accommodations, beautiful beaches, a deep history and lush scenery, the country is ideal for a multigenerational vacay. 
Travelers have plenty to choose from in the way of adventure when they are there and will have no problem keeping their days filled with adventure. 
Beach Day
Starting at the beach is a good idea. With stunning white sand and crystal clear water, beach time is a must for families traveling to the D.R. Kids and parents alike could easily spend their days building sandcastles, swimming and playing beach games. The country is also a popular place for snorkeling and diving and watersports enthusiasts can head out for surfing, kitesurfing, stand-up paddle boarding and more. Many popular all-inclusive resorts include access to watersports equipment.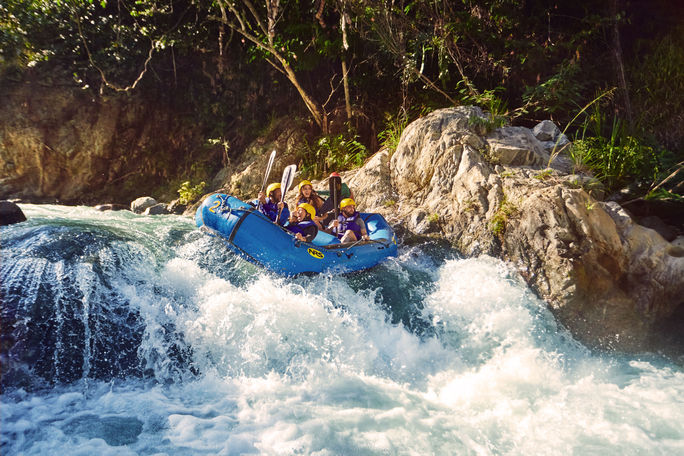 Adventurous Pursuits
While spending time at the beach is an option, there are so many more adventures to be had. 
Families can explore the lush tropical forests while ziplining through the canopy. It's an exhilarating and safe adventure for the whole family. 
Also exhilarating is a white-water rafting trip down the Yaque del Norte River. Visitors can explore the magnificent canyon scenery while they float down the river on a thrill ride that they won't soon forget.
If your family is visiting the Dominican Republic during the winter months (January to March), another option is to take a whale-watching tour to see humpback whales as they migrate to Samana Bay.
Families can also choose a more land-based activity and go horseback riding. You can horseback ride on the beach or travel through the picturesque countryside, offering a unique perspective of the beautiful landscapes.
The Dominican Republic is an excellent destination for hiking as well. Trekking to El Limon Falls in Samana is an ideal way to combine an adventure and a little cooling-off time in the falls.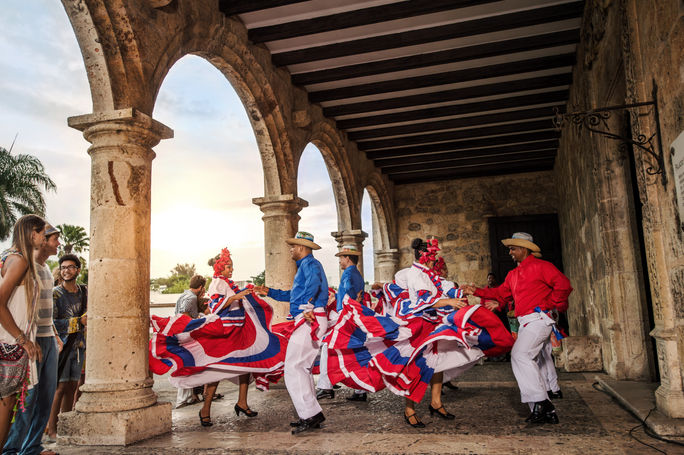 Culture and Gastronomy
The Dominican Republic has a rich history and families can explore the country and the culture of the island by visiting historic sites, museums and local communities. The Colonial Zone in Santo Domingo is a UNESCO World Heritage Site and offers a glimpse into the country's past.
One of the best ways to learn about the culture of a country is to experience its food. Families can learn the process of making chocolate and sample some delicious treats on a chocolate factory tour or learn to cook traditional Dominican dishes as a family and enjoy the tasty results together.

Topics From This Article to Explore